RETURN TO BRIARWOOD SERIES
ONCE AND AGAIN (Return to Briarwood #1)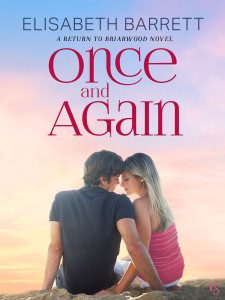 Carolyn Rivington was a young debutante who did whatever her parents asked. So when her father demanded that she break things off with Jake Gaffney, the boy from the wrong side of the tracks, she did. Now the tables have turned. Carolyn's family is deep in debt and Jake is a real estate magnate who doesn't have to answer to anyone. Before they can move forward, Jake and Carolyn must face their pasts. But it'll take more than sizzling chemistry for them to heal old wounds and return to the love they once shared.
Order Once and Again from: Amazon | Amazon UK | Barnes & Noble | Apple | Kobo | Google | Other Places
---
---
THE BEST OF ME (Return to Briarwood #2)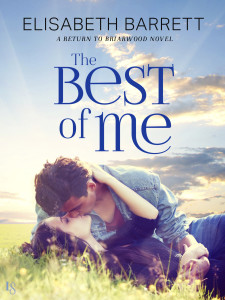 Pastry chef Jane Pringle never meant to fall for her boss. But when Preston North, Briarwood's charismatic co-owner takes an interest in her, Jane's best-laid plans go awry . . . in the sweetest way possible. They've each been burned in the past. But now Press and Jane will have to choose between letting their fears get the best of them . . . or breaking free and following their hearts.
Order The Best of Me from: Amazon | Amazon UK | Barnes & Noble | Apple | Kobo | Google | Other Places
---
---
ANYWHERE YOU ARE (Return to Briarwood #3)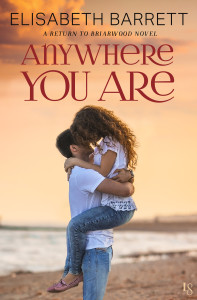 Daughter of rock royalty Grace Davingham just wants to be left to do her painting and conservation work in peace. But after she sprains her ankle hiking and handsome real-estate investor Marc Colby comes to her rescue, Grace once again finds herself in the public eye. Marc has little time for fun and zero patience for crazy, which is why meeting Grace—and inheriting an enormous Great Dane who won't listen to a word he says—has turned Marc's carefully constructed world upside down. When Grace and Marc square off over a local controversy, they realize how different they are…and find out that opposites really do attract.
Order Anywhere You Are from: Amazon | Amazon UK | Barnes & Noble | Google | iBooks | Kobo | Other places